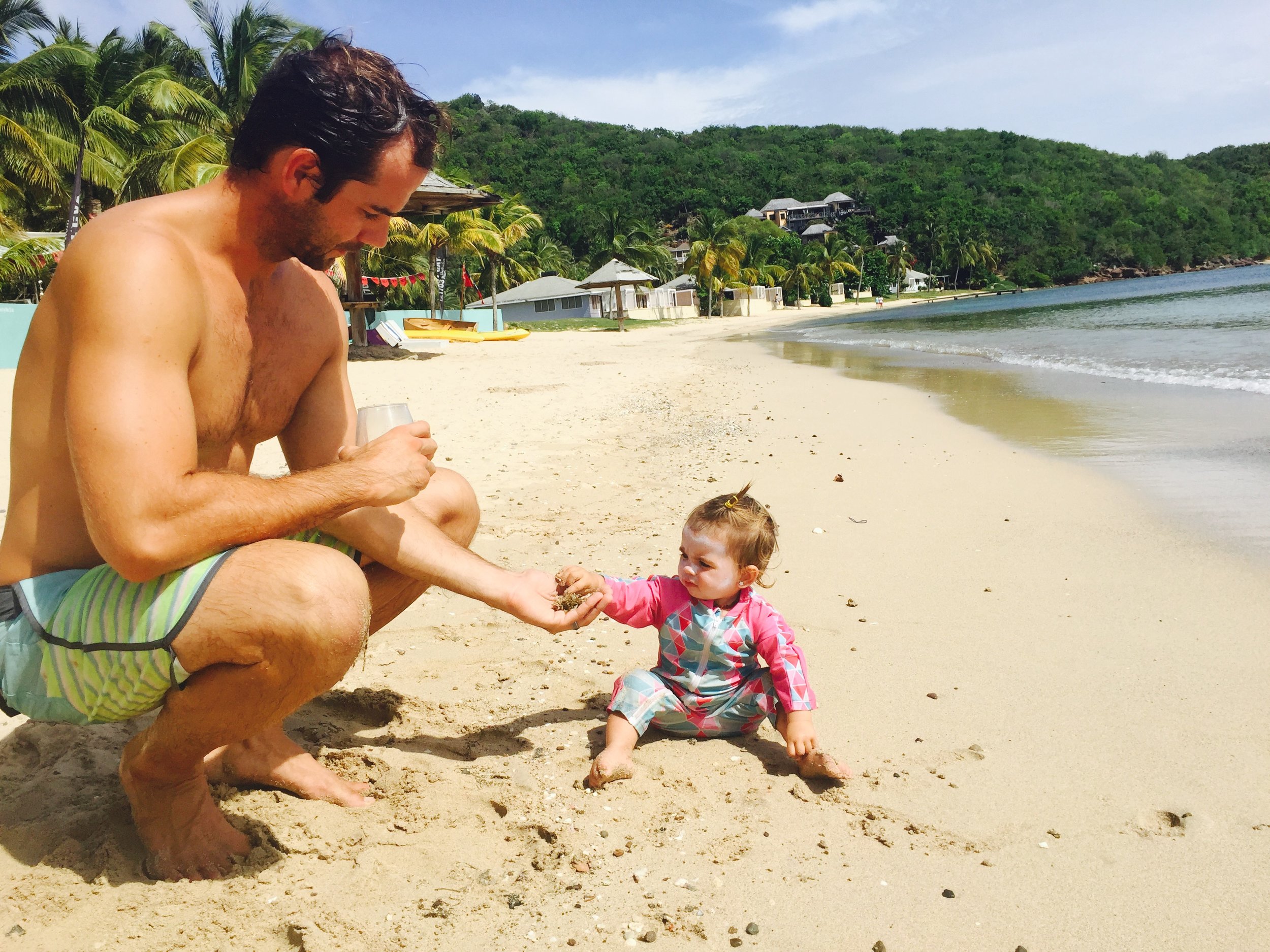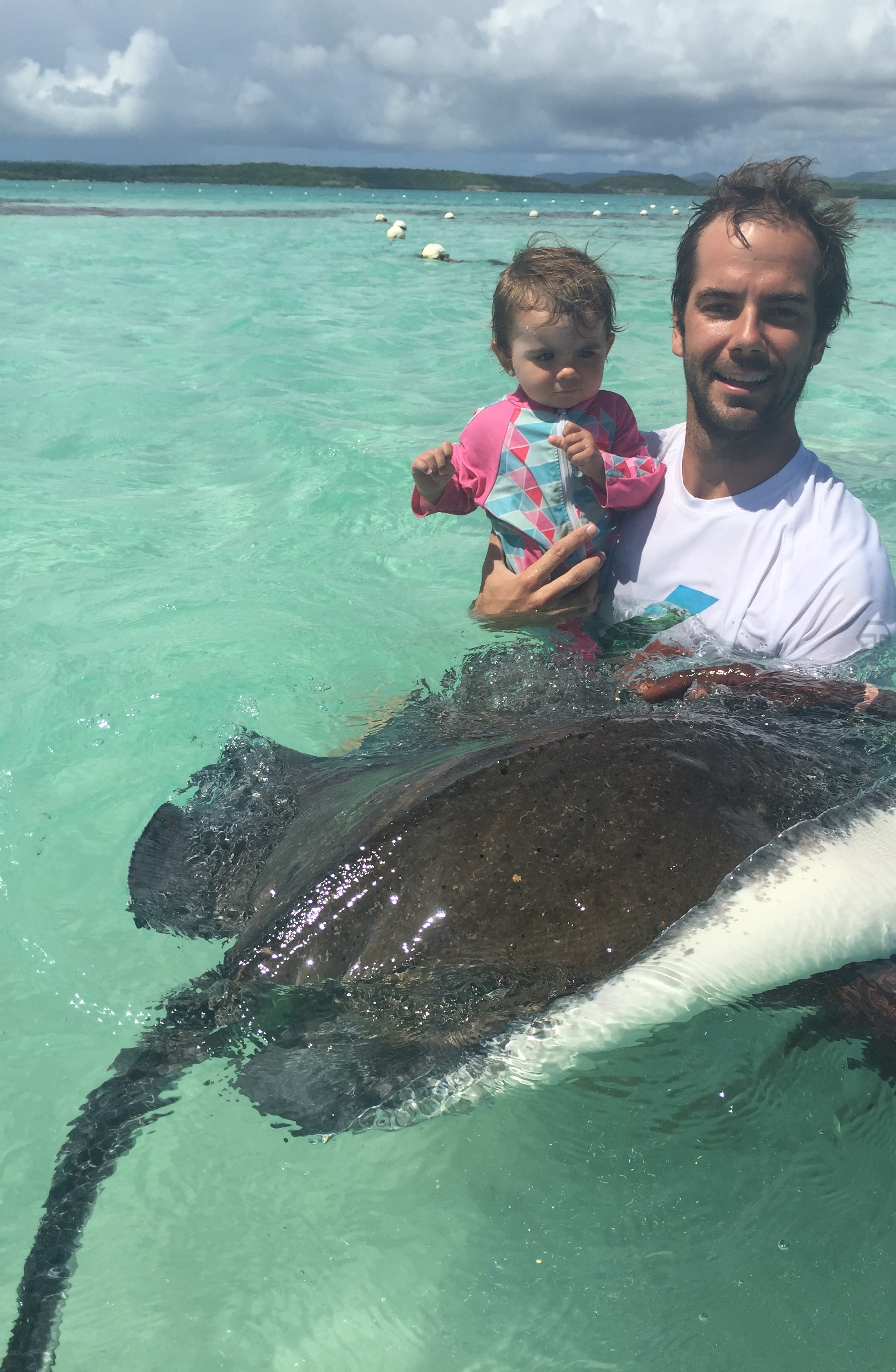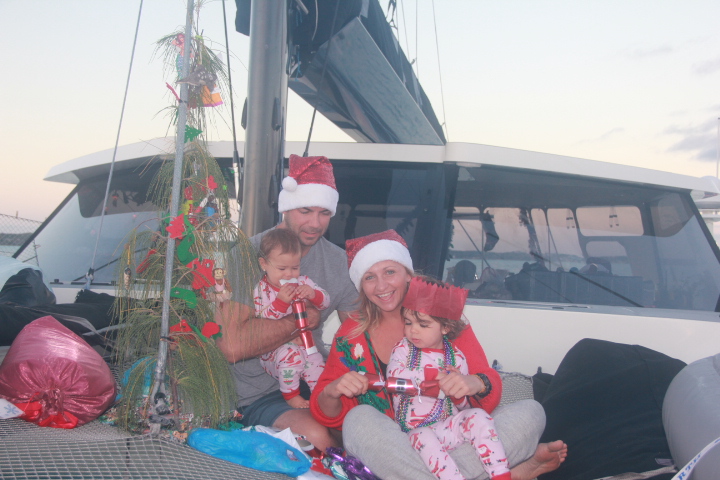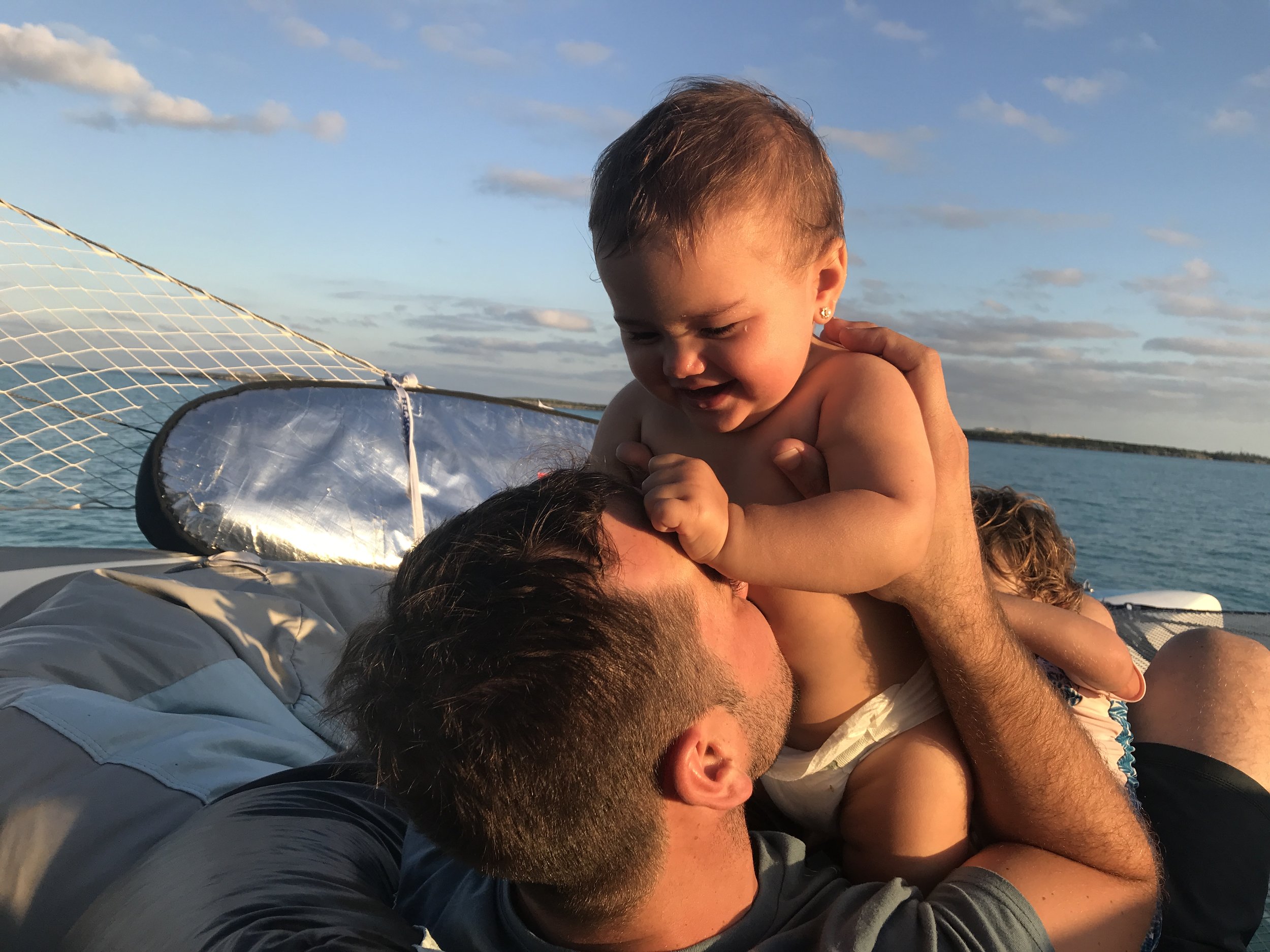 Our Story: The Diaper Merchant Marines
Hello! Hola! We are the Jones family, just your average family trying to chase big dreams. Back when I was a sophomore in college, serendipity helped me bump into my future husband at a bus stop. I was a super geeky mathematician and engineer all nerded out with my backpack, school books, calculator and snow boots. Conrad was a dashing economics student and college soccer goalkeeper wearing a tuxedo. He asked "do you want to go to dinner sometime?" I said when? He said "How about in 20 minutes?" And the rest is history. In 2013, with the help of a traditional marriage conch and a beach performer named "Richaarrg, the Pirate Jugglarrr," in the shallows of the Atlantic Ocean off Anegada we got engaged. From there on out, we were inseparable as littermates.
While most of our peers were pondering starting a family, buying their first home, or just generally growing up and doing whatever "the next step" was supposed to be, we had this pretty bonkers idea to trade stability in for adventure and try to sail around the world. We were living in a crummy little 1 bedroom rental in the East Village above a tattoo parlor, and pretty much had nothing to lose by taking the risk. We decided if we took a little pause in our careers, we could do something that would shape the way we thought and lived for the rest of our life. And we wanted to do it before we were arthritic and aging into retirement. It had to be now or potentially never.
The trouble was, I barely knew had to sail and Conrad had never been offshore. We weren't even sure we could live in a small space together. So Step 1: try road-tripping for 11,000 miles around the country. We camped everywhere we went to first make sure we enjoyed spending 24 hours a day together in small spaces, with very little to live on and only using the belongings we could fit into the back of our SUV. We had a blast, and after 3 months we were certain that living on a boat for a few years was the next big step we wanted to take in our marriage. So onto Step 2: teach ourselves how to sail around the world...
Being the bookworm, I began by taking sailing lessons and reading books on how to sail (I don't recommend this approach). I volunteered to run google ads for the local marina in exchange for getting on boats with extra space. We both volunteered ourselves as free crew for anyone moving a boat offshore to build up our hours (I'm sorry to anyone who accepted us as volunteers because we knew pretty much nothing). We both took an intensive Captains course to get our licenses. But then there were the other holes in our experience -- like medical preparedness, how to fix an engine, etc. So we each tried to learn what we could, signing up to train as Wilderness First Responders with smoke jumpers in Idaho so we'd be able to handle offshore medical emergencies. Conrad took Engine repair classes at Yanmar. We both spent far more hours than I ever imagined working in a boatyard learning the techniques of the electrical, mechanical and plumbing tradesman. How else do we learn things we don't know? Its proof you can truly teach yourself anything if you put in the hours.
Coming into sailing as novices, we have had many mentors along the way - talented sailors and builders like Phil and Laura Harvey, Nils and Mer Erickson, Chris Baillet and Lauren Battaille, Rowland Bennett, Peter Johnstone, and the entire network of Gunboat captains and owners who took us "youngins" under their wings and prepared us for this mission. Conrad's Dad has helped us learn the ropes, joining us in some tandem sailing too! We also acknowledge the wonderful crew and support that have enabled us to keep sailing, even when I was very pregnant or juggling a newborn baby -- Michaela de Pinna was a godsend to us during a very insane time having a 3 month old onboard. Mark Postles and Dara Young made some incredible videos for Vandal and helped us figure out how to keep up with the kids and still keep Vandal shipshape (as much as you can with toddlers running around). Garren Erlenbusch guarded Vandal in Dominica during a drug war shoot out on the beach! Our dear friend Dave Pierce helped pimp out the boat's vinyl graphics for the love of the mission. And there are so many others, I can't list them all. Without this precious tribe, Vandal would have been a lost cause and we are humbled by their love and support. You all are the family we choose and a vital part of our journey.